About HealthCap
HealthCap is a European venture capital firm investing globally in life sciences and has raised eight funds since 1996. HealthCap has backed and built more than 127 companies, taken more than 45 companies public, and completed numerous trade sales. The investment strategy focuses on diseases with a high unmet medical need and breakthrough therapies that have the potential to be transformative, change clinical practice, and change the lives of patients suffering from these conditions.
HealthCap is equivalent to a large pharmaceutical company when looking at productivity. At any given time over the last 10 years, there have been at least 40 clinical trials and more than 50 pre-clinical studies ongoing. This productivity has resulted in more than 30 market-approved pharmaceutical products and 50 approved innovative medical devices. These products have generated significant value for patients, physicians, and society. The strong industrial footprint has resulted in healthy returns for HealthCap investors.
Over the years, HealthCap companies have developed more than 30 pharmaceutical products for market approval, corresponding to almost five percent of all FDA-approved products during that time. HealthCap is all about breakthrough therapies helping patients with life-threatening diseases. In addition, HealthCap companies have brought more than 50 innovative medical device products to market.
Key data
Portfolio companies financed

Approved pharmaceutical products

IPO's on fourteen different markets
Strategy
HealthCap's investment aim is to achieve significant capital appreciation by focusing on diseases with a high unmet medical need and breakthrough therapies. A cornerstone of the strategy is to invest in companies developing therapeutic interventions that have the potential to significantly improve patient outcomes. HealthCap has substantial experience in helping start-ups and emerging companies grow into businesses ready for initial public offerings or trade sales.
Precision medicine – developing the right medicine for the right patient – is key to our investment strategy. The pace of innovation is rapid, making it possible to better understand diseases and how to develop more effective treatments. This new knowledge shows us that large diseases are composed of many subgroups which requires a different treatment approach.
The team takes pride in its active involvement in portfolio companies. One or more team partners take board seats and the team's extensive scientific and industrial networks are used for the recruitment of experienced professionals to portfolio companies. The team seeks to develop and grow the portfolio companies for long-term sustainability together with the board and management and ensures that management receives the relevant support and resources to run the company in an efficient, responsible, and accountable manner.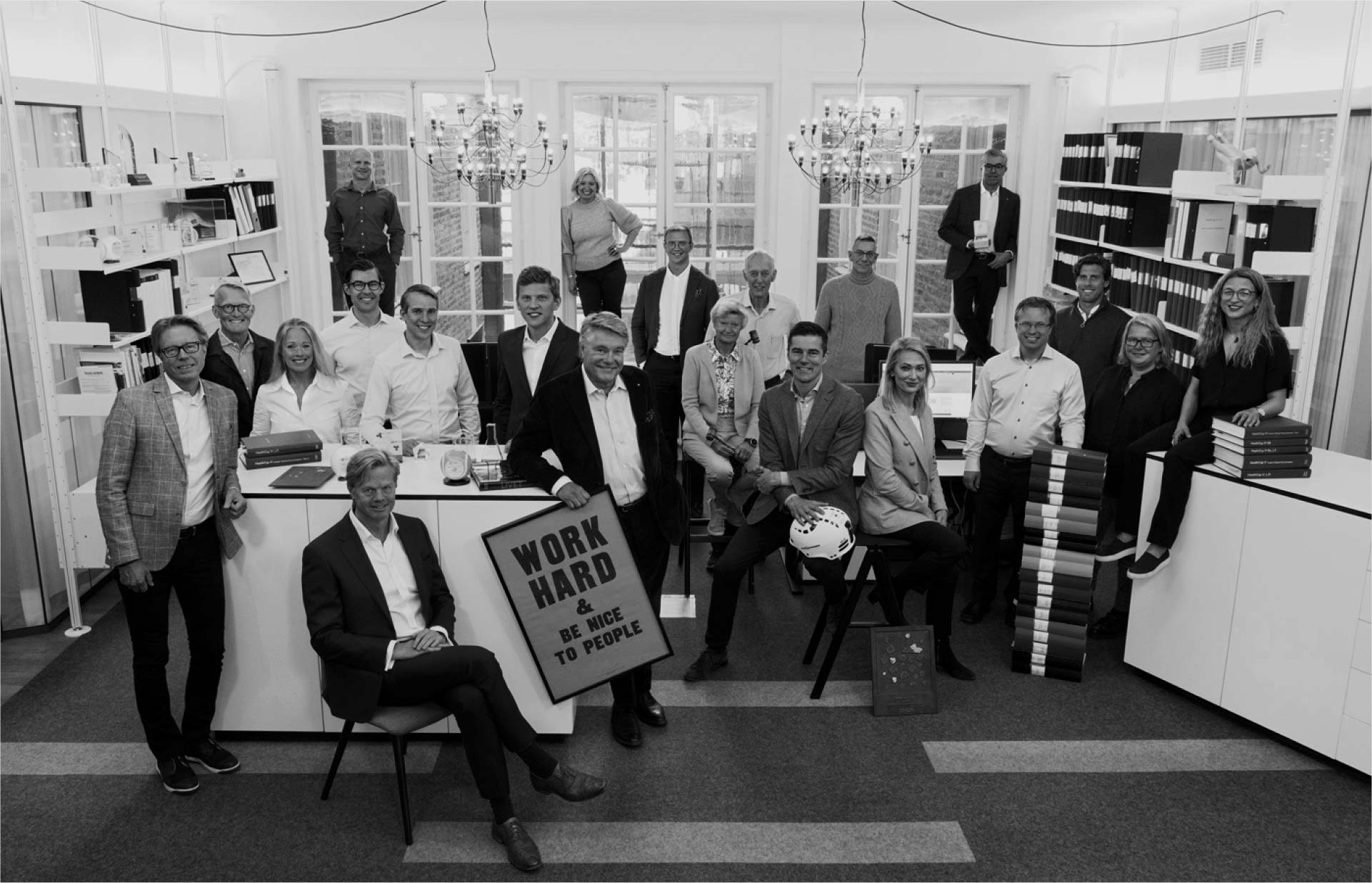 Team of Professionals
HealthCap has medical knowledge in its DNA. We are a dedicated team with broad and thorough expertise, spanning from medicine to finance and biochemistry. To be successful, we challenge current medical paradigms to explore new ways of treating – or even curing – diseases, to significantly improve quality of life.